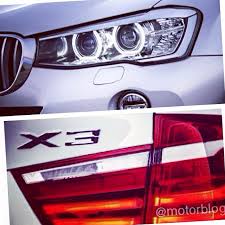 It's a little scary and loud like you'll break the plastic but I didn't break any of my tabs. I did the sides, then a few tabs slightly deeper in on the sides, then I popped the tabs adjacent to the rear window. From here, the plastic tailgate cover should be drooping down nicely so you can pop the deep center tabs. Don't pop the tabs at the very bottom near the latch, I left these attached, but unsnapped enough on the top, sides, and middle to get access to the tailgate lights. Peak in there and use the photos I've provided to locate the light plugs you need to access.

Once you have access to the X3 brake and reverse light fixture
The brake lights are already LEDs so all you need to do is swap the X3 reverse lights. I unseated the plug from the tailgate and pulled it out to remove the light bulb. Put your LED light in and have a friend turn the car to on, and shift it to reverse without starting the car to test the light. If it's good, reseat the plug back into the tailgate panel and repeat the process on the other side. Try reversing the the bulb orientation if it does not light as expected. Confirm both sides work and are reseated, then start banging the interior plastic panel back onto the tailgate. I started in the middle then worked my way out to the sides and top. Reseating the plastic panel is much faster and easier, hopefully you didn't break any tabs!
So how do the new reverse LEDs look? See for yourself >>