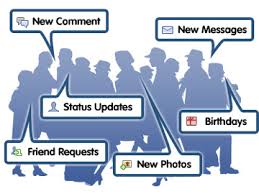 Update:
Faceback once again has brought back user photo comments, as of July. After adding a feature toggle switch for this in admin panel and adding API support, it looks like this feature is here to stay. I think Facebook did the right thing in this case, they reserve the right to experiment and try new things, but also do right by their customers and are reasonable with business requests. Nice work FB 🙂
—
On Jun 24, 2013 Chris Thompson wrote:
It looks like they've changed course as Facebook removes photo comments. You might have seen 5 days ago that Facebook rolled out photo comments to pages. After that story next came notice the feature temporarily disappeared. Now it seems the feature has completely disappeared and will remain gone, at least for a little while.
How the old ...
Read More