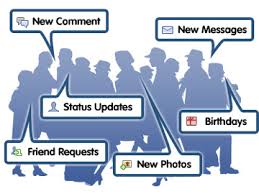 You might have stumbled across a Facebook page that allows replies directly to user comments. Most pages currently don't, but there are a few out there that Facebook has been testing, and many more are coming. Some examples are the ESPN Facebook page, the United States of Anonymous page, and the Huffington Post Facebook page.
This week Facebook is prompting page owners if they want to turn this functionality on, so of course I had to try it out for mixedwiki.

Do you think this is a good user feature, or will conversation threads get side tracked? What about businesses and special interests pages, should they adopt this new feature? Maybe it won't matter because Facebook is going to turn this on for all pages starting July 10th? I'd be interested to know your thoughts.