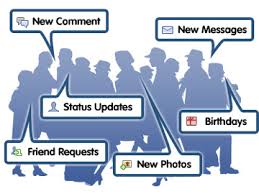 Update:
Faceback once again has brought back user photo comments, as of July. After adding a feature toggle switch for this in admin panel and adding API support, it looks like this feature is here to stay. I think Facebook did the right thing in this case, they reserve the right to experiment and try new things, but also do right by their customers and are reasonable with business requests. Nice work FB 🙂
—
On Jun 24, 2013 Chris Thompson wrote:
It looks like they've changed course as Facebook removes photo comments. You might have seen 5 days ago that Facebook rolled out photo comments to pages. After that story next came notice the feature temporarily disappeared. Now it seems the feature has completely disappeared and will remain gone, at least for a little while.
How the old insert photo interface looked


What happened to Facebook picture and photo comments on pages?
The second article above expands on some possible reasons why Facebook pulled the feature. In my opinion, it had more to do with page owners not being able to control the experience on their pages and making Facebook aware of it. The on/off switch for this feature was coupled to another photo setting in admin panel which meant you had to sacrifice one feature if you wanted this one turned off. In addition, Facebook was planning on providing 3rd party API support at a later date. However, for a feature this impactful, it justifies API support at the same time of feature release since it's such an integral part of the experience. Not to mention your customers may demand it.
I'm looking forward to the return of this feature, hopefully in the near future.
Here you can see photo comments are no longer allowed

[/caption]