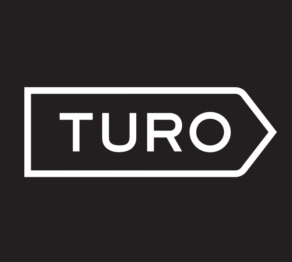 Time for a road trip. But's let's not take our boring car, let's rent something special. Instead of the same old rental car, I want to choose my exact make, model, and year. Welcome to the new shared economy, and peer-to-peer car rental is already here. My family and I had a trip to Tahoe planned and we decided to try industry leader Turo out to see if using the app and service was worth it. We definitely liked the car and the trip went well, but I couldn't help comparing the experience to my previous car rental experience. I'll go through our journey in detail in this Turo review, and cover 5 reasons Turo won't delight you like Uber or Lyft.
Reason #1 – You might not get the vehicle you expected
In my opinion, the best thing about Turo is the variety. We wanted something that seated 6 and had lane keeping assist (LKAS) and adaptive cruise control (ACC) since those are features we're interested in. We also wanted something with all-wheel-drive since we were heading to the snow. We ended up reserving a 2018 Honda Odyssey with all-wheel-drive. The problem is, Honda doesn't make an all-wheel-drive Odyssey for 2018. I contacted the owner prior to the reservation and he thought because it had a "snow mode" it was all-wheel-drive. The listing still has all-wheel-drive listed, even after I brought the discrepancy to the owner's attention. The fact is Turo doesn't validate listings or vehicle descriptions. But, let's not hold this against Carter (the name I'll use for the owner), Turo should prioritize this, especially for safety. This is one of the 1st reasons Turo came up short in this Turo review.
Reason #2 – Coordinating with the vehicle owner twice can be a hassle
We were traveling Saturday through Monday and I decided to pick the car up Friday night at 6 PM, since Turo rents in 24-hour blocks. The Turo app provided a single address for pickup which was near my work, but a little out of the way. The Turo app also provides a handy instant message app so you can communicate directly with the owner. Unfortunately, I found out the instant message app has long latency and isn't reliable. I'd send the owner a message and he'd get it much later, which resulted in him telling me I should have communicated better! It also turned out there were more convenient places to meet based on where Carter worked, and I wish Turo would prioritize flexible addresses or some other feature to solicit other potential locations pick up or drop off can occur. To avoid the issues I had, I suggest using a more reliable means to communicate such as text message, phone, or Messenger, and thoroughly discuss options for pick up and drop off instead of anchoring to the address Turo provides.
Reason #3 – Less flexibility than traditional car rental
Another point I wanted to raise in this Turo review is you only have a short window to cancel your reservation. Renting cars at Enterprise, Hertz, National, Budget or any other car rental company will be more accommodating if you need to alter or cancel your reservation. In addition, there wasn't an easy way in the app to modify the reservation. These are policies that most likely benefit the vehicle providers of Turo, but at the expense of the renter who is used to dealing with traditional car rental policies.
Reason #4 – I had to wash the car plus I had to pay extra for insurance
One of my favorite things about renting a car is getting good use out of it and then letting someone else wash and vacuum it for the next person. With Turo, you need to treat the car as it were your own and return it to the owner in the same condition you rented it. After a 3-day road trip, I definitely needed to wash the car which set me back an extra $15.



On top of that, Turo makes you get insurance on the rental. Usually, since I have car insurance already, I skip this when renting cars to keep costs down. But you don't get this option with Turo, so expect to pay an extra premium on top of the rental rate.
Reason #5 – Renters don't get much and aren't incentivized to make you happy
I remember when I drove for Uber, I really wanted to make sure my passengers had a great experience. I brought snacks in the car, tuned the radio to whatever my passengers wanted, I cared about their satisfaction. I'm not sure vehicle owners have the same mindset with this type of transaction. Carter was difficult to coordinate with for pick up and drop off. He was coming from work or busy with his family so understandably I really wasn't his priority. The car was neat and tidy at first glance, but once I slid a seat over I found a bunch of garbage left behind. Carter said things like I'm new to peer-to-peer sharing and I should have done a better job communicating with him. Overall, it wasn't as smooth, flexible, or convenient as dealing with a traditional car rental company. But I got the car I wanted, maybe one of the most important things to mention in this Turo review. And I would try Turo again for the right occasion, bet you didn't see that coming.
So there you have it, my Turo review and 5 reasons Turo could have done better. I think Turo is sitting on an amazing opportunity which will hopefully culminate in an acquisition by Uber, Google, or Lyft. But based on this 2 star review, they have a long way to go. And if they don't focus more on their paying customers, they might suffer the same fate as MySpace, Yahoo, or Pets.com.
Was this Turo review helpful or did you have a comment to share? Feel free to like this article or leave a comment below.