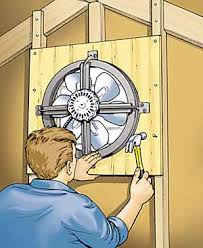 Are you looking for ways to reduce home cooling costs? This is one of the main reasons people buy gable fans. A gable fan mounts behind your attic gable vent and pushes all that hot air out of your attic on warmer days. This summer I had a chance to install two different gable fans, a solar model and a plug in powered model. Overall, both fans have really helped keep the house cooler, and our air conditioner comes on much less frequently. But what gable fan works best? There are a few key decision factors to weigh, but for me, noise was one of the biggest.
The types of Gable Fans I compared:
I did some shopping (and asking) around and narrowed my choice to the two gable fans listed above...
Read More