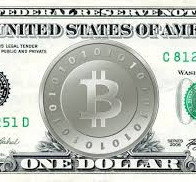 There is a lot of information on the Internet about where and how you can buy Bitcoins. The problem is, a lot of that information isn't up to date. It also isn't obvious that the current markets for exchanging Bitcoin are less convenient and subject to more fees than traditional domestic banking markets. There are tradeoffs in how you proceed, but the good news is market friction is constantly being reduced.
Update for 2014:
A lot has changed in six months, today the best place to get Bitcoins in the US is from Coinbase in my opinion. Converting currency is a flat 1% service fee. Continue reading to see the landscape from a few short months ago.
Cryptxchange no longer exists…
If you want Bitcoin fast, you can use Crypto X Change. They mark up roughly 10% against the going Bitcoin market price, and market price I consider as the exchange rate at Mt. Gox that day. I deposited $10 and received Bitcoin within 4 hours. You initiate the transaction by going into a Chase bank and doing a cash deposit into an account the website provides. There's no real protection you'll get a good exchange rate or timely service so look at other online resources and judge for yourself if they're trustworthy. I found their service great at the $10 risk level. At a $100 deposit, expect to get $90 in Bitcoin deposited into the wallet of your choice.

Mt Gox and wiring money out of the country is no longer required or recommended
Again, this was written in 2013 and the Bitcoin landscape has completely changed, continue reading if you want a Bitcoin history lesson. From 2013: If you want the best exchange rate, you'll need to wire money overseas. I wired a small amount (over $100) to Mt. Gox, the oldest and arguably the most reputable Bitcoin exchanger. It took 7 days (5 business days) for my deposit to clear and if you follow their directions explicitly you should have no problems. They charge a 1500 Yen incoming fee which at today's rate was about $15 US. When you subtract that, I calculated the banks that managed the wire transfer took about 3.6% total (I used a credit union). So on a $100 deposit at today's rates, you'll get about $81 to your Mt. Gox account in 7 days and any Bitcoin you buy is subject to a 0.3% exchange fee. If you deposit $300 or more, you get a better deal than Crypt X Change at today's rates, but it takes considerably longer.
Again, Mt Gox and Cryptxchange are relics of the Bitcoin past and not relevant to Bitcoin in 2014
There are new services coming online everyday that will continuously improve the process of buying Bitcoin. I will continue to update this section with that information. As a backup, I can also sell you some Bitcoin if you want to contact me, I will respond as soon as possible.

– Or –