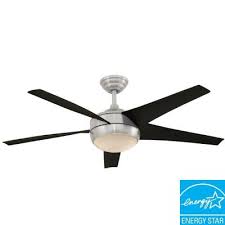 Next, I cut a small piece of the antenna off and added a long extension to it. You can use the twist connectors that come with the fan and some of the spare wire you cut away when doing your install. When you reinstall the fan, make sure the antenna wire comes out of the ceiling cover and isn't inside as it's supposed to be. You can drill an extra hole in the cover to thread the antenna wire through if you like but I didn't bother. Once the fan is attached to the ceiling again, reinstall the 4 screws you removed. Now the fan should be attached, a wire should be coming out of the top, and the plastic ring still needs to be installed on the cover and ceiling as the last step. I carefully wound the antenna wire around the very top of the cover, right by the ceiling, and then moved the plastic cover up and slightly turned it so it sits on the ceiling and cover. The result? I have great remote range now and everything looks great, no ugly antenna wire showing.
Without this repair we would have been miserable having to hold the remote 1 foot from the fan to control it. Now it works anywhere in the room and the automatic function works consistently as well. This fan looks great and although it has a design flaw with the antenna, and although Hampton Bay isn't giving the proper instructions to work around the problem, you can still have a great experience if you follow the tips in this post – good luck!

By the way, our Hampton Bay Windward I never had this issue. I recall never having to install a receiver so the receiver was built in. Most likely that configuration had a much better receiver and antenna setup that never exhibited this issue. Kind of silly Hampton Bay didn't test the Windward IV enough to discover this issue but hopefully this post will alleviate the issue for you. If it works, I'd love to hear more from you in the comments below, thanks!